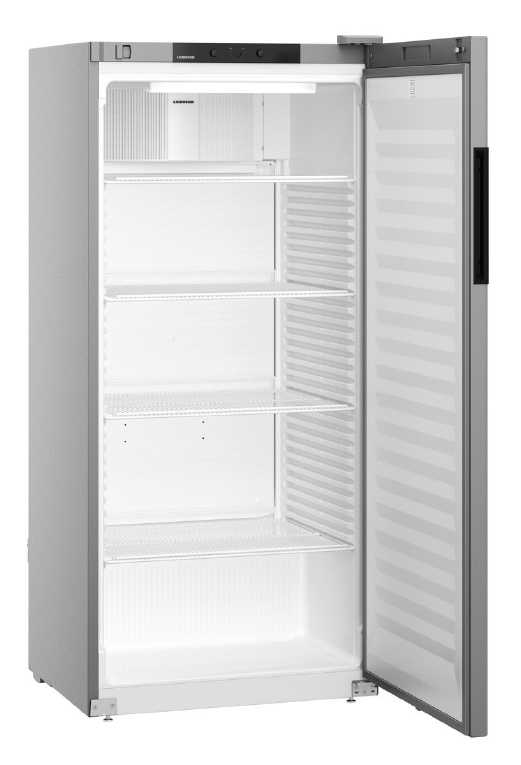 COOLING PLATFORM
Refrigerator for blood preserves acc.to DIN 58371
Liebherr/Vaust Platform
MRFvd 5501/ Blood
Gross / Content: 544 / 432 Liter
External dimensions (cm) 168,4  /  74,7  /  76,9  cm
Internal dimensions (cm) 145,9  /  62,5  /  53,9  cm
Energy consumption in 24 h 1,2 kWh
Cooling System circulating air cooling
Defrosting process automatic operation
Temperature range from 2°C to ambient temperature
External material / Color Steel / grey
Internal Material / Color Plastic / white
4 spec.drawer systems For storage of red blood cell concentrate bags
Interior lighting LED white
Lock elektromagnetic with RFID Keyfob
Weight approx. 84 kg
Door opening right hand side (variable)
Cooling medium R 600 a
Electric Values 1,5 A/ 180 W
Frequency/Voltage 50 Hz/220-240 V
Climate-/Temperature Class K4
Incl.security thermostat
Surveillance control with dry contact
Visual and acoustic alarm. Additionally temperature log
Control accuracy: 0,1°Celsius
Temperature consistency in reference body: +/- 0,5°Celsius
Lower / Upper point of alarm
Bluetooth interface incl. Android App for Smartphone or Tablet.
Temperature / error logfiles will be stored for up to one year.
Data older than 1 year not downloaded will be substituted by current temperature logfiles .
Industrial PC
1 x MARS AT HF 4 channel RFID Reader (ISO 18000-3, 13,56 MHz)
2 x AT – 3D – MUX HF RFID antennas (ISO 18000-3, 13,56 MHz)
Lenovo Tablet P11 ZA83 , Android 10 , Display 11"
Sensor controlled electromagnetic front door lock
Keyfob RFID-Antenna
CCS CT-Agent Middleware preinstalled on IPC
SAP B1 Indirect Access User preinstalled on Tablet for inventory display and interactive product search
Temperature control application incl. alarm for 2,4 GHz WLAN or dry contact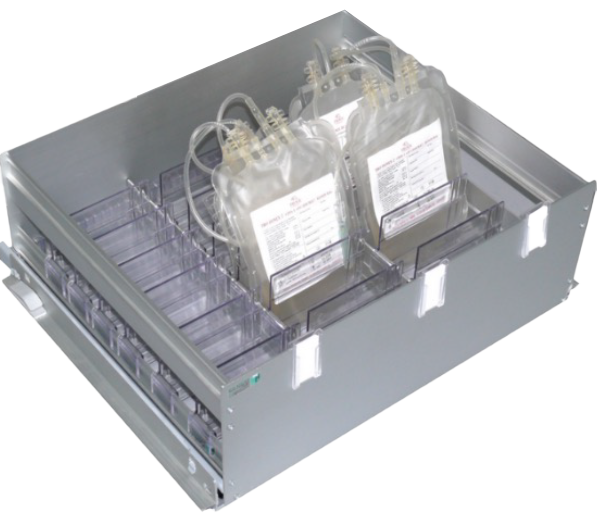 Secure reading of < 80 HF RFID-Tags on blood preserves in 3D in < 5 sec.
Automated Inventory Capture after closing of front door within pre-selected time interval
Access control by RFID Transponder/Keyfob
www data transfer via CT-Agent SW from Cabinet to CCS M2B and SAP B1 CLOUD
Display of cabinet operating status by LED panel
Notification module for temperature controls: Via 2,4 GHz WLAN by E-Mail, App, HTTP-API, IFTTT, text message, telephone call or dry contact